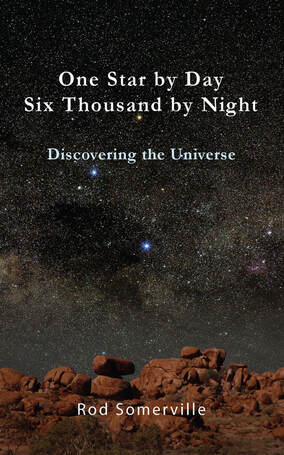 ​One Star by Day, Six Thousand by Night
Discovering the UniverseHave you ever wanted to explore the night sky but didn't know how to get started?

Discovering the universe can be a daunting hobby when you first begin. Finding out what you need and how you go about observing the cosmos is not immediately obvious. But through a career spanning 40 years as a professional science communicator, Rod Somerville takes you on a journey that bridges the gap between being a complete novice to that of a keen amateur. Offering inspiration, insight, and information in easy to understand language, he makes the universe accessible to everyone.

Along the way you will discover:
everything you need to know about telescopes to get you started
what to do if you see a UFO
why the stars and planets move the way they do in our sky
how and what you can easily observe in the solar system and beyond
why we can make constellations from the stars

If you ever find yourself looking at the stars and wanting to discover more about the universe, then this is the book for you.
---